Visual Communication as a Promotional Strategy Attraction of Shopping Center (Case Study on Thematic Decoration of The Avatar Pandora : The Way of Water in Senayan City Mall)
Abstract
The COVID-19 pandemic accelerated the growth of online shopping, posing challenges for shopping centers and impacted consumer's visit motivations. But during Post-Pandemic, the economy gradually recovered as an opportunity to cater. Marketing communication plays a crucial role in facilitating understanding between businesses and consumers. An attractive and unusual visual appearance is important for shopping centers to remain competitive. The situational factors provide an opportunity for shopping centers to implement attractive innovations, including visual communication.
An exemplary shopping center that has utilized visual communication as a marketing strategy is Senayan City Jakarta. This study aims to analyze the effectiveness of visual communication, particularly to the exploration determinant, through the thematic decoration of The Pandora Avatar: The Way of Water Experience combined with Christmas Festive as unusual situational factors.
The research adopts a qualitative methodology incorporating Situational Factors Theory and Integrated Marketing Communication. Customer traffic data and stakeholder interviews are analyzed to gain insights into the impact of the themed decoration strategy. The study also considers secondary research and internal data provided by Senayan City Management.
The findings reveal that thematic decoration strategy employed by Senayan City Mall has successfully attracted visitors, particularly the exploration determinant, with 57% (November to December 2022) +15% (December 2022 to January 2023) increament of customer traffic. Despite challenges of unpredictable queues and crowd management issues due to community activity restrictions (PPKM), the thematic decoration has proven to be an effective promotional strategy
Downloads
Download data is not yet available.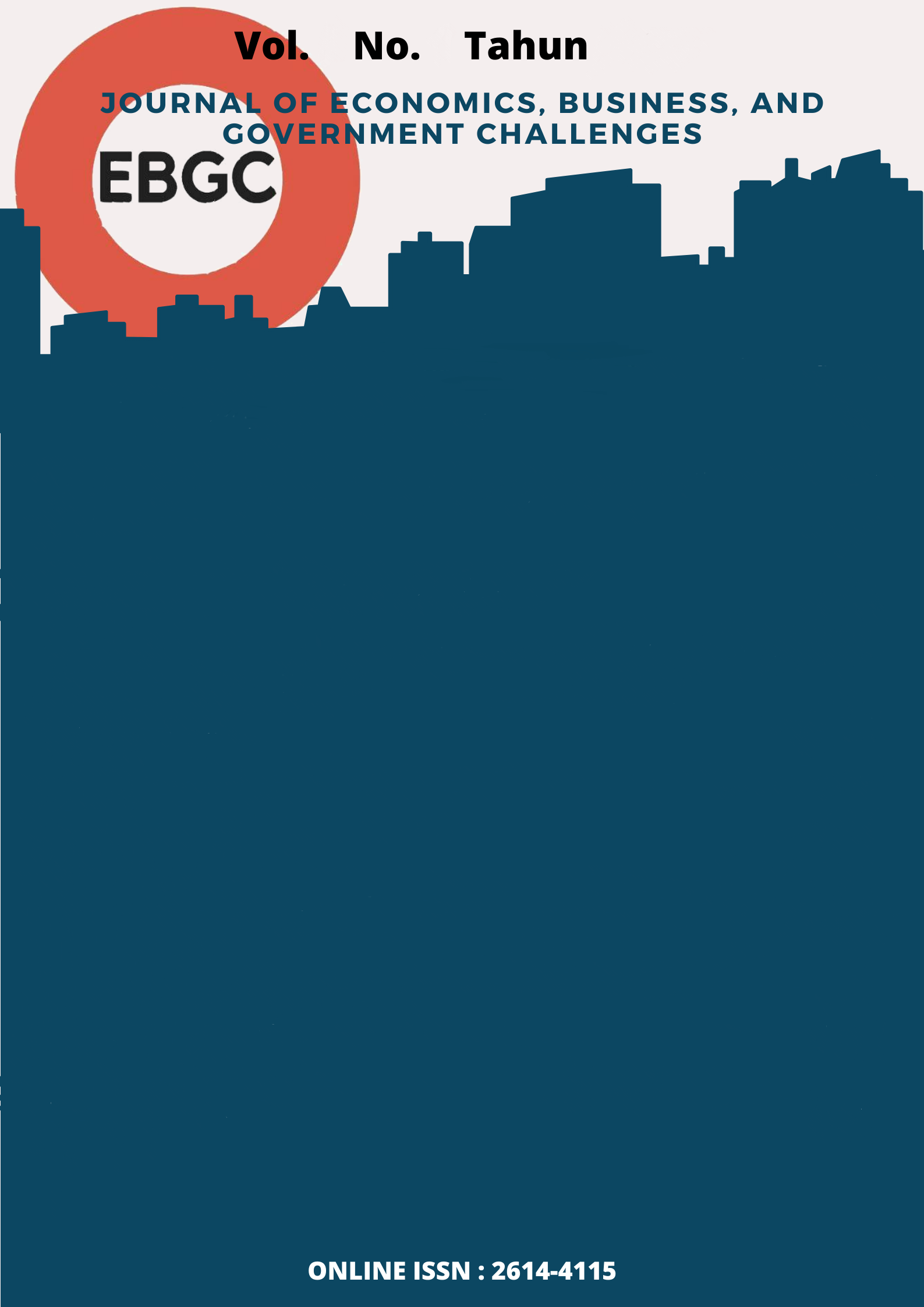 Downloads
How to Cite
Yahya, Z., Wenny, & Guntama, E. A. (2023). Visual Communication as a Promotional Strategy Attraction of Shopping Center (Case Study on Thematic Decoration of The Avatar Pandora : The Way of Water in Senayan City Mall). Journal of Economics, Business, and Government Challenges, 6(01), 37–49. https://doi.org/10.33005/ebgc.v6i01.252